CAN I BUY AN ALFA ROMEO ONLINE?
CAN I BUY AN ALFA ROMEO ONLINE?
Posted on July 6, 2023
Maranello Alfa Romeo has streamlined the process to purchase your next luxury vehicle. Find the new or used Alfa Romeo of your dreams with the simple connectivity of your desktop or mobile device, and we can do the rest of the work for you. Whether it's an Alfa Romeo right in our Toronto-area Vaughan lot, or a Stelvio, Giulia, or Tonale we can factory order for you, Maranello Alfa Romeo is your number one luxury car dealership in the GTA. Start the process with us today and experience true luxury vehicle quality right here in Woodbridge, Ontario.
Find Your Vehicle
The most important part of new vehicle shopping is finding the right model to suit your needs and personal taste. There's no better introduction to the Alfa Romeo lineup than our comprehensive Alfa Romeo Model Research pages, covering everything you need to know about the latest iterations of every Alfa Romeo model. For more details about each specific Alfa Romeo model, click the links below to begin exploring the world of Alfa Romeo.
Check Our Inventory & Make Your Choice
When you've settled on an Alfa Romeo model you like, be sure to check our current inventory for our models right at our Vaughan-located dealership. We have a solid selection of new and pre-owned Alfa Romeo models right on our lot for you to test drive immediately. If you're a driver looking for a certain model that we don't carry, get in touch with our staff who can help you get on a waitlist, or factory order your desired vehicle.
Apply for Financing & Book Your Test Drive
When you've found the right Alfa Romeo Stelvio, Giulia, or Tonale, be sure to book your test drive from our Maranello Alfa Romeo dealership. While we recommend test driving your vehicle to ensure you enjoy everything about it, it isn't a mandatory step. Whether you choose to skip a test drive, or have just completed your test drive, book an appointment with our Finance Department to find the right auto financing solution to fit your needs.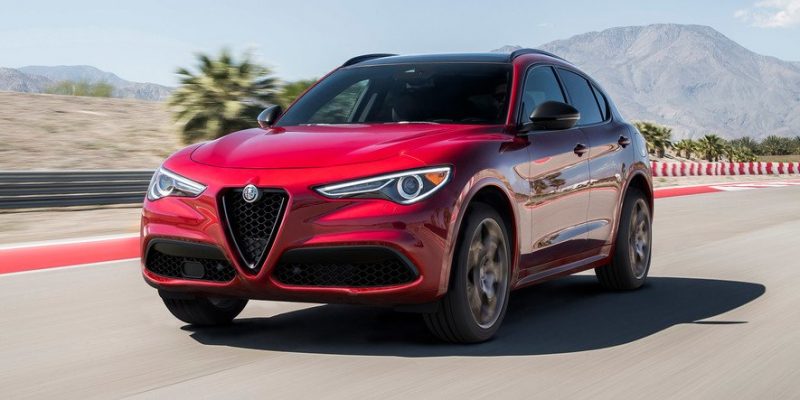 Get Your Alfa Romeo Keys
After you've secured your financing, simply pick up the keys to your brand-new Alfa Romeo model, the only time you'll have to leave your house. The smooth shopping process allows you to get the keys in hand as fast as possible, so you can enjoy driving your Alfa Romeo through the streets of Vaughan, North York, and across Ontario. As always, we'll encourage our drivers to keep up with their Alfa Romeo vehicle maintenance over the duration of ownership. Book your routine service appointments with us at Maranello Alfa Romeo to keep your Alfa Romeo on the roads at all times.
The online vehicle shopping experience is a truly stress-free and straightforward process for finding your next Alfa Romeo without even having to visit our dealership. Our website offers all the tools and resources you need to make the best decision possible when shopping for your next luxury vehicle. Find your new or pre-owned luxury vehicle at Remo Ferri Groups's Maranello Alfa Romeo today.