PERFORMANCE VELOCITY MEETS VOLTAGE
Alfa Romeo and its progression into electrification delivers thrilling performance at every turn. The Tonale PHEV achieves Best‑in‑Class horsepower* as you take it 0‑100 km/h in under 6 seconds — pair that with its all‑wheel‑drive capability for a fast and spectacular ride.*

NEW INVENTORY USED NVENTORY
EXHILARATION BEHIND THE WHEEL
Unparalleled innovation breeds uncompromising performance. Experience the sensational capability of the hybrid electric addition to our lineup and the surge of power it delivers.
EASE OF ELECTRIC POWER TO CHOOSE
Drive worry-free from the gas station with an estimated 50‑km range on a single electric charge.* The Tonale PHEV allows drivers to reap the benefits of electric capability with the additional advantage of fuel consumption if needed. This advantage amounts to a manufacturer-estimated total range of 515 km. The flexibility of this new Alfa Romeo CUV empowers drivers to broaden the borders of travel and extend the range of a trip with total ease.
DNA DRIVE MODE SELECTOR
Alfa Romeo and its electrical evolution has bred re‑engineered Drive Modes. Drivers can choose from four exclusive settings for a customized driving experience — Dynamic Mode, Natural Mode, Advanced E, and ESC Off for loose traction situations.


RECHARGE WITH EASE
The Tonale PHEV offers two options for smooth and efficient charging. The Level I (120V) system uses a regular household outlet to fully recharge the vehicle in eight hours. The available Level II Charger (240V) is user‑friendly and can completely charge the battery in just under three hours.*



DESIGN BEAUTIFULLY DISTINCTIVE
Named after one of Italy's highest mountain passes, the Tonale PHEV encapsulates the organic curvatures, bends, and lines found in nature. Signature features like the V Scudetto Grille and available 20‑inch five‑hole wheels echo the classic tenets of Alfa Romeo design. It's those time‑honoured details forged from our past, paired with modern styling and ingenuity that make the Tonale truly one‑of‑a‑kind.

European model, features and other vehicle information shown. North American vehicle and information will vary.
HEIGHTENED STATE OF STYLE
Artisanal craftsmanship embodies the essence of the Tonale PHEV and its athletically sculpted design. Nuanced details like the Adaptive LED Trilobo Headlights and striking taillights mark a significant design evolution for Alfa Romeo. With performance‑enhancing materials, the elevated exterior still reinforces the race‑inspired driving dynamics of the Tonale PHEV.

European model, features and other vehicle information shown. North American vehicle and information will vary.
BUILD IT HOW YOU SEE IT
Tonale Sprint
Starting at* $57,190
Learn More
Tonale Veloce
Starting at* $59,690
Learn More
BRIMMING WITH INTRIGUE
Years of highly developed artistry have led to the creation of the Tonale PHEV — an ultimate blend of past, present, and future. Its classic style and silhouette are a result of Italian influence, as well as the Alfa Romeo legacy.

The Tonale PHEV effortlessly ushers the superior quality of expert craftsmanship into the world of premium CUVs, while maintaining the iconic design details only associated with our famed vehicles.
INTELLIGENT ADAPTIVE CRUISE CONTROL
Intelligent Adaptive Cruise Control enables drivers to manage speed and distance autonomously. With forward‑facing cameras, the system maintains a preferred speed and adjusts the positioning of the Tonale PHEV based on the vehicle ahead — even in congested stop‑and‑go situations. This assistive feature also provides a forward path to support lateral dynamics at lower speeds.*
LANESENSE® LANE KEEP ASSIST
The LANESENSE® Lane Keep Assist System helps prevent potential accidents by regularly monitoring vehicle position in relation to lane markings. In addition to providing audiovisual alerts, the system can actively adjust and correct vehicle placement if an unintentional lane departure
INTELLIGENT SPEED CONTROL
Intelligent Speed Control helps drivers maintain a set speed with ease. By using built‑in cameras and scanners, the system observes the road ahead for traffic sign markers, then recommends the appropriate speed adjustment if necessary.
FORWARD COLLISION WARNING WITH FULL STOP
Advanced capability systems like Forward Collision Warning with Full Stop help mitigate potential hazards using proximity sensors to scan the road ahead. When the system detects a likely frontal collision, brakes are applied simultaneously as the driver is alerted with audiovisual warnings.
BLIND SPOT MONITORING WITH REAR CROSS PATH DETECTION
Blind Spot Monitoring with Rear Cross Path Detection visually and audibly warns drivers when another vehicle is in or approaching their blind spot. Rear Cross Path Detection is activated during reverse motion. The system helps alert drivers of oncoming traffic when backing out of parking spaces or during other reduced visibility situations.
DRIVER ATTENTION ALERT
The Driver Attention Alert System helps prevent accidents caused by drowsy, distracted, or extended driving. Drivers are warned with audiovisual alerts when they have driven for a prolonged period of time or if steering behaviour indicates fatigue or a lack of attentiveness..
360° CAMERA
Feel more secure in your surroundings with the available 360° Camera assist feature. By using four accurately‑positioned cameras, drivers get full aerial visibility of the vehicle on the available 10.25‑inch Multi‑Touch Display.⁎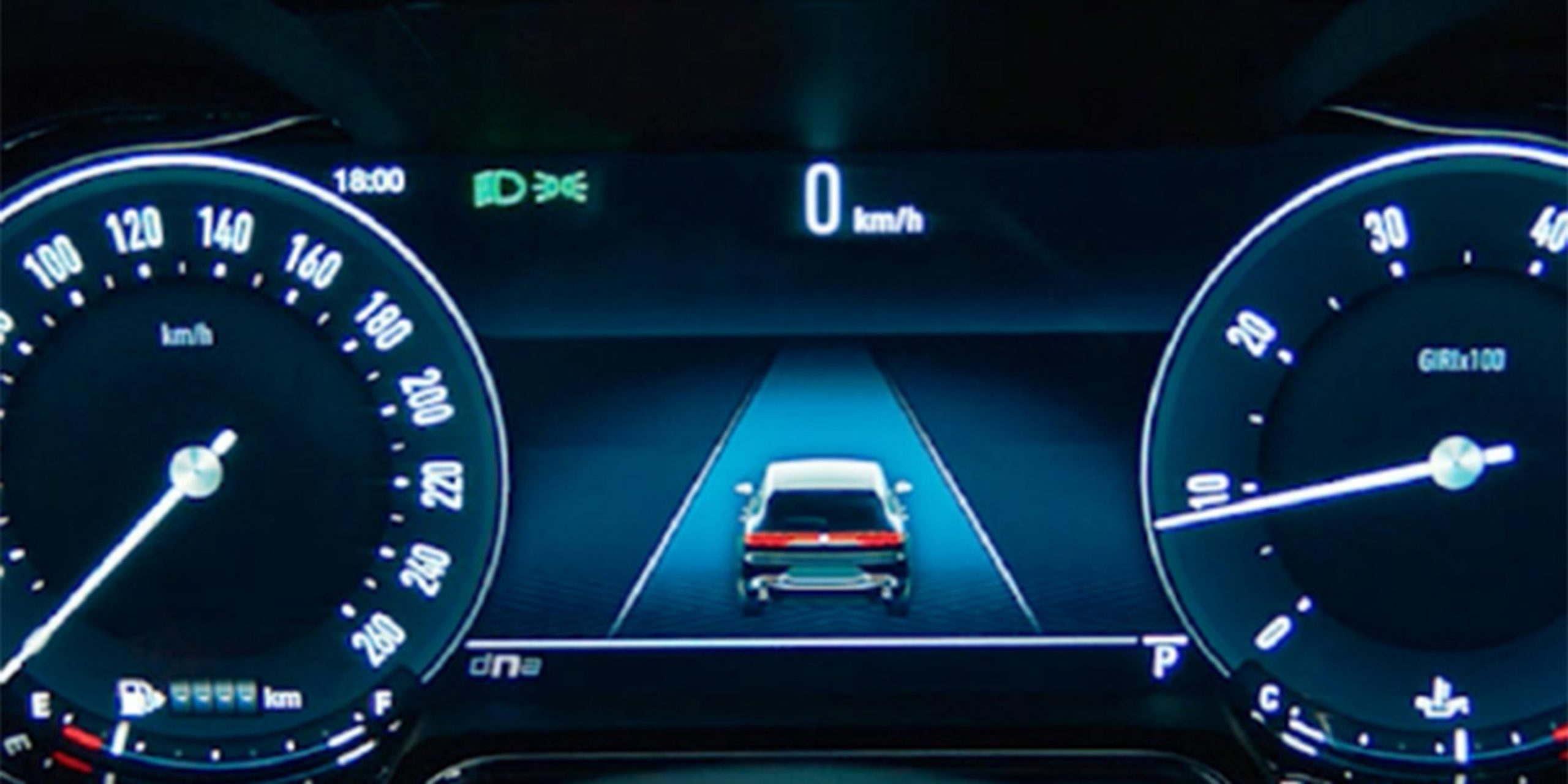 LANE CENTRING
The Lane Centring System can help prevent potential collisions by consistently monitoring vehicle position in relation to lane markings. After alerting drivers, the system can actively adjust vehicle placement to maintain centre positioning on even the most winding roads.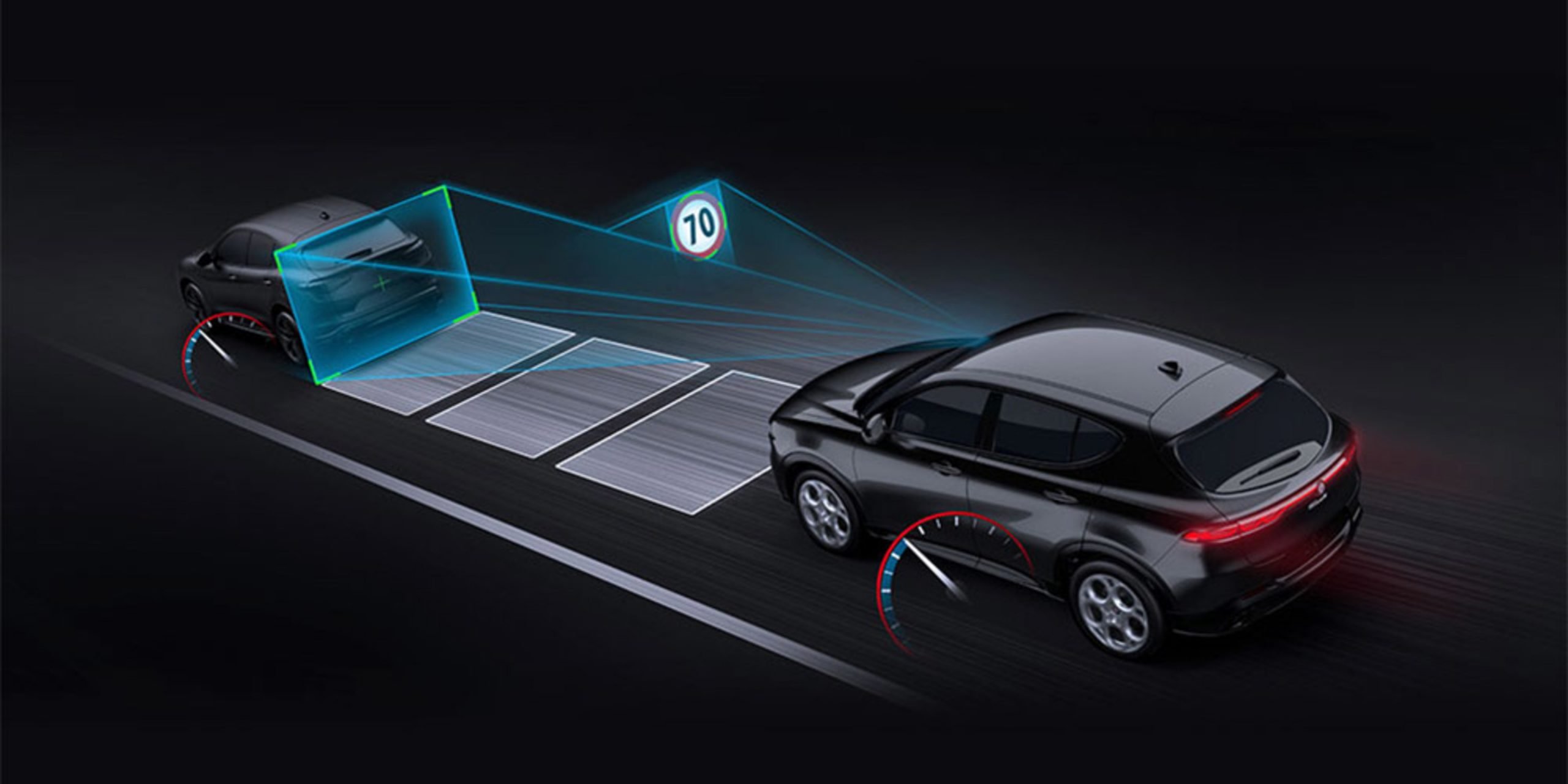 TRAFFIC JAM ASSIST
Available Traffic Jam Assist can help to keep the Tonale PHEV centred when lane markings are not within eyesight or when in congested traffic situations. The system also offers a path forward for drivers based on the trajectories of the surrounding vehicles.
REAR SEAT REMINDER ALERT
By leveraging advanced technology, the Rear Seat Reminder Alert offers next‑level solutions in passenger protection. The system turns on when the rear doors are opened and closed. When a driver reaches their destination, puts the vehicle in park, and shuts off the engine, they get an audible chime and a visual reminder on the Digital Instrument Cluster, prompting them to check the rear seats.